Extra Services
We've expanded beyond just DJing in a number of areas to bring you a touch of full quality production, at afforable and attainable prices. Take a look below at what we can offer.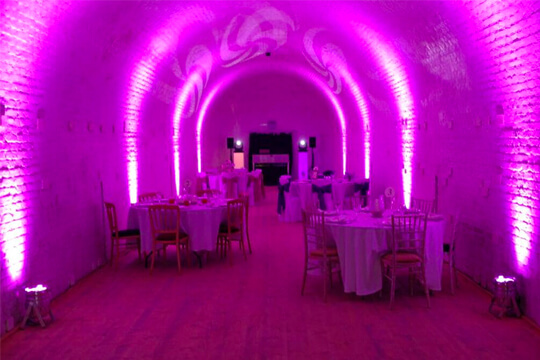 LED Mood Lighting Package
Enhance your party with personalised 12 x wireless uplights set to your own colour scheme to bring uniqueness to any venue.
This really makes a huge difference to the atmosphere of your party and a popular favourite of many!
This really makes a huge difference to the atmosphere of your party and a popular favourite of many!
Peter & Vicki September 2019
We could not believe how lights around the room could have made a difference it just looked amazing to be honest. It was one of the best ideas we made for the evening for our day, well done Mark with your eye for detail.
Andy and Paula August 2019
When we come back in to the room and you had turned on the disco lighting and moodlighting. The room looked completely different you made a simple village hall in to something out of a wedding film set REALLY. Our caterer let us know she had never seen the room look so beautiful. When you introduced us on to the dance floor with all our family around us and then our song came on your talent came in to its own. Put together with our playlist you asked for and you doing your thing the floor was busy till the end of the night.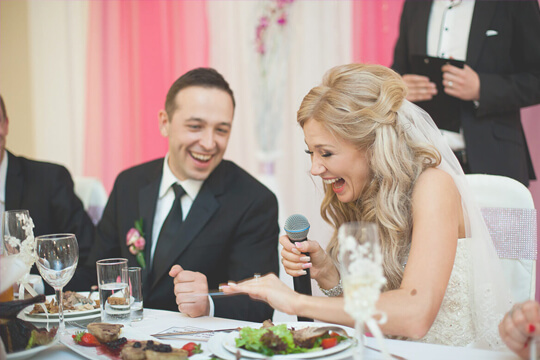 Early Bird Breakfast Set
We provide you with 2 wireless microphones for those all important speeches, introduced by myself along with a comprehensive choice of music, from classic to contemporary themes, all monitored to provide clarity of sound throughout. This is a popular alternative to a red jacket toastmaster, undertaken in a gentle & friendly manner.
Richard and Denise, August 2019
We would like to thank you Mark for the breakfast package with your calm and gentle voice, which I thought really kicked off the introduction of speeches and welcoming us in. You did an amazing job.
We both appreciated your eye for detail!
Mr & Mrs O'Connell July 2019
Mark, we cannot begin to thank you enough for everything you done for us on Saturday.
When we booked you for our wedding we thought we were just booking you as a DJ, but we couldn't have been more wrong, you completely held the whole day together, nothing was too much trouble and you completely went above and beyond.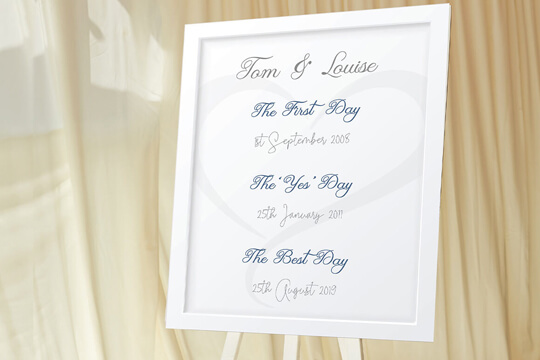 Our Date Story Board
'The First Day', 'The Yes Day' and 'The Best Day' set on an A1 display easel where family & guests will have the opportunity to sign their loving messages throughout the day and evening. This will be your very own personalised keepsake of your wedding celebration!
Louis and Carly September 2019
For us, this was as good as our photographs, what an idea well done Mark. I will now not forget our wedding anniversary!
Sian & Philippa July 2019
A simple but beautiful idea, we had no worries about what we had booked, we told Mark where we wanted it to go. He explained to us at our appointment he would let everybody know how they can leave their messages and it now hangs proudly in our home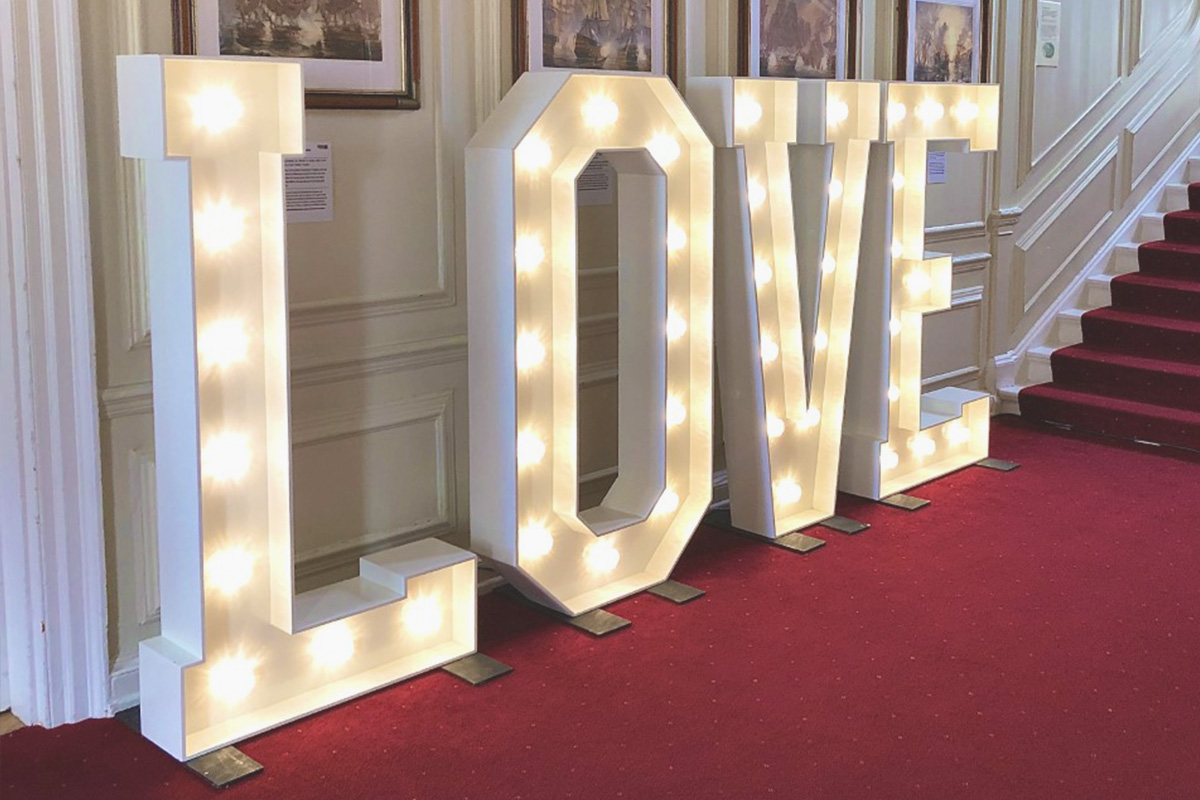 Light Up Love Letters
Our extra large 5ft LOVE letters are great for providing a focal point and creating an eye-catching feature at your celebration.
A perfect addition to the starlit dance floor and they provide great photo opportunities for everyone at your party. All you need is LOVE…
Sam & Steve
Hey Mark, firstly thank you for everything you did for our big day and thank you for your help at the wedding breakfast. Our guests loved the LOVE letters so much and we had so many pictures of our guests with them. Using them as a backdrop for photos was a great idea! Thanks so much, Mark.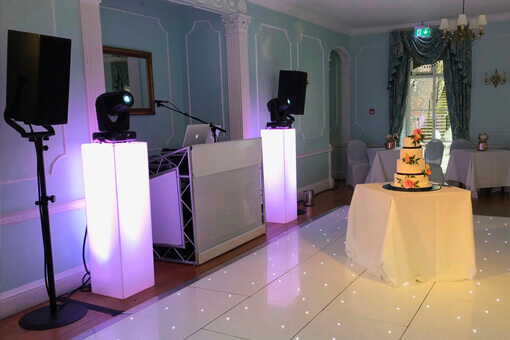 White Starlit Dance Floor
Take your chance to dance on the stars! A stunning addition to any venue and it really enhances your celebration photos. Plus, your guests will love dancing on this all night long!
Provided in modular sizes from 12ft X 12ft up to 16ft X 16ft, there's an option for all venues.
Dave & Terry
Thank you, Mark, you were amazing. Our professional pictures have just arrived and to say we are glad to have hired your dancefloor is a huge understatement, the pictures of Dave and I are truly magical, we are literally dancing on the stars. Thankyou so much for everything you did, it will never be forgotten.
Build Your Package
Build your perfect package, choosing your favourite set up options and services and submit for a quote.
To personalise the experience to your needs please choose the best option below…

We didn't invent celebrating,
We just perfected it.