Here it is, the next phase of my DJ career, onwards into the 1990s, where the music was changing and so was the technology. Yep, we had a whole new music scene under the genre of Alternative/Indie, or the sound of Manchester, with bands like Oasis, Happy Mondays, Blur, The Verve and many more. From across the pond, it was bands like Nirvana, Foo Fighters and Pearl Jam.
Around the World
Pop music was also coming at us from both sides of the Atlantic, from Britney Spears, S Club 7, Louise, Hanson, Steps, Backstreet boys, B Witched, East 17 and of course we can't forget the Spice Girls. There was also the European pop sound, with Sweden's Ace of Base, Denmark's Whigfield and Aqua (Barbie Girl!). I'm sure you won't be surprised that many of these tunes are still found in a bride's playlist today!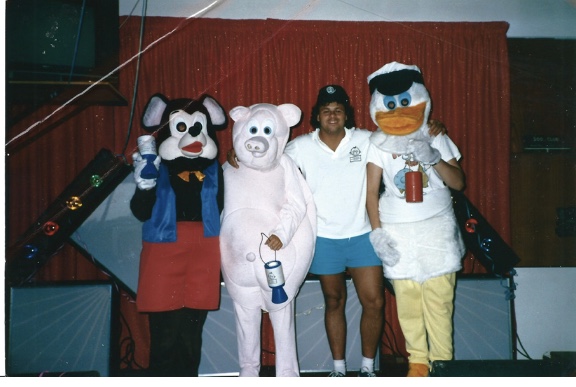 Four on the Floor
For me, the 90s were all about dance music, from House to Rave, to Rap, Hip hop & R&B. It really came alive with a 4 4 beat on the floor. There are so many amazing tracks that I could list. And yes, I confess, I love a 4 4 beat with a good baseline, but that's a story for next time.
Now in the 90s, DJs had loads more music to choose from to make the night really stand out as their own. However, don't get me wrong, I always, try to play a wide range of music to suit everyone who wants to get up on the dance floor. As my passion is seeing people dance to music they would not normally embrace.
The C List Life
I was now DJ-ing regularly, at house parties, charity events and celebration parties. I also worked with celebrities (well that's what they were booked as!). At one particular charity event (check out the pic!) I was told that the lady on stage with me was from The Sun newspaper, you can guess which page. She was there to present a cheque to a children's hospital, but I'm not sure she was the right celeb for the event. I also got to work with two famous (at the time! London radio DJs. So at this point in my career, things were going along very nicely indeed.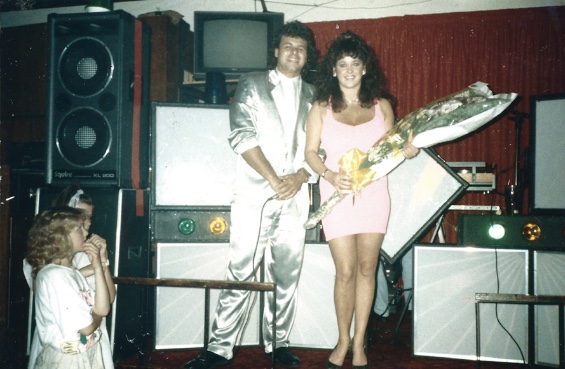 However, as my career was taking off, I realised it was the right time to upgrade my show set up.
At the time there was loads of information about the latest products, and everybody wanted to sell you a new kit. But to be honest I always wanted something different from the rest. I wanted to be able to offer my clients a bespoke show set up, which I believe lets the client see I how passionate about my product. Believe me, over the years I have had some mad ideas that would take a crew of three at least 2/3 hours to put together!
Level Up
So I invested in new turntables, yes the world-famous Technics SL 1200, together with a channel sound mixer all professionally installed in a huge flight case. That thing took two people to carry! But it did look absolutely amazing. I was also looking for new lights and I found them in the Abstract Futurescans with a very simple controller. At that point, I realised I could now really have some control of my show lighting, oh yes!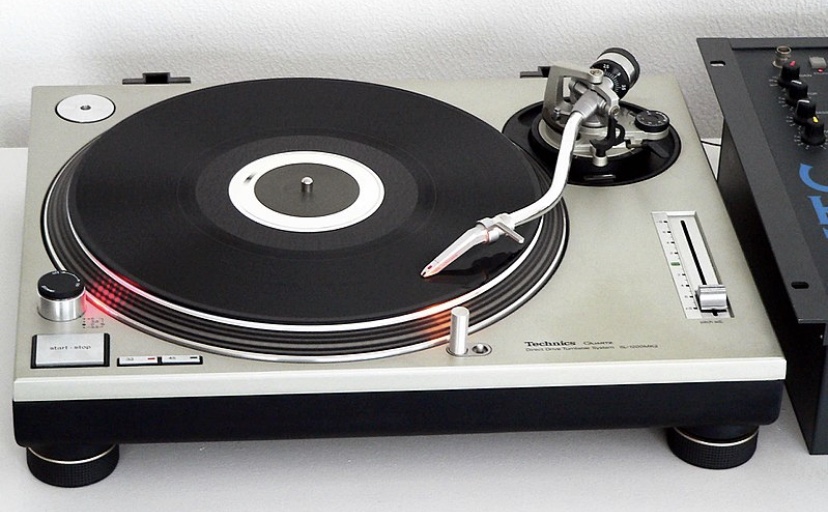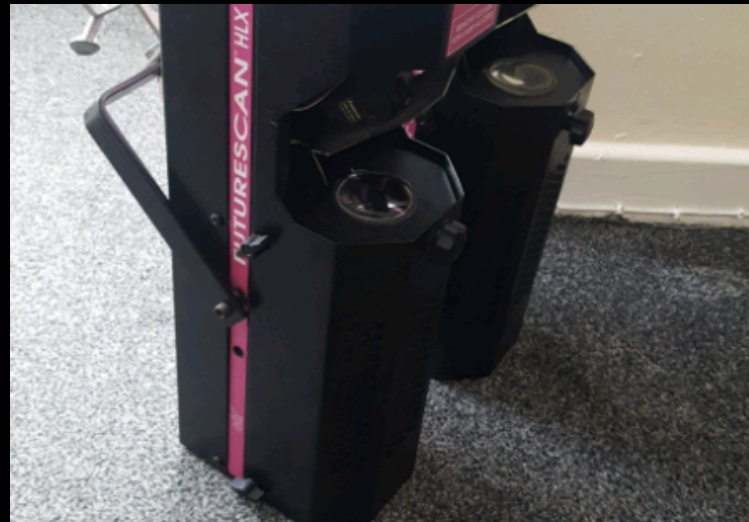 Together with all this new technology, I was also carrying ten boxes of vinyl, yes you heard right, TEN BOXES! But now CD's were the new thing. So what was I to do? Do I start to build up my CD collection alongside my vinyl collection? Do I renew all my music on to CD, or do I see what comes along next? I think every DJ was debating the same problem. It sounds crazy now that we all live in a digital world. Back then it was the case of how many vinyl boxes, plus CD cases could I load into the van and still have room for lights and speakers. I had a small van, not an HGV truck!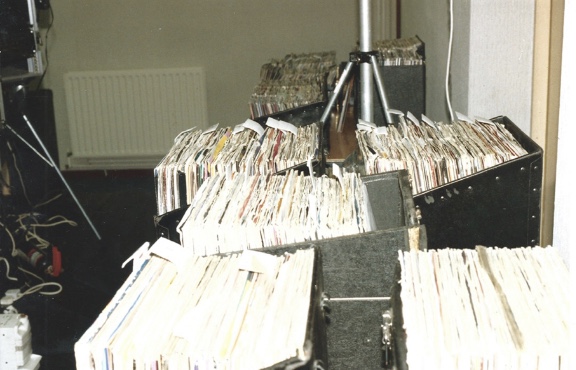 Anyway, that brings us to the end of this latest instalment, thank you for taking the time to read it! If you want to look at some more photos, check out the gallery page at https://www.songndance.co.uk/gallery/. Here you can see some of the more recent events I've been lucky enough to DJ at.
My next blog is about a life-changing career opportunity in DJ-ing!
Please stay safe & well
Best wishes, Mark